When you purchase water filters from Hausers Water Systems, you know you're getting the best.
We've pored over water filters for business applications in commercial, industrial, and municipal facilities. And we've separated the best from all the rest.
Why rely on trial and error to find the most effective water filter, when our knowledge and experience will save you time and money?
Filter Options
Fiberglass or steel pressure vessels
ASME code construction
Top mount, diaphragm, or butterfly valve operation
Time clock, pressure differential, or PLC controls
Single or multi tank configurations
Flow rates from 1-10,000 GPM
Skid mounted, pre-piped, and wired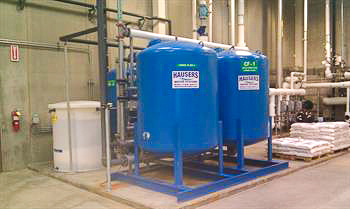 Expert Water Filter Installation
Even the best water filters aren't effective if they're installed incorrectly. Let the experts at Hausers Water Systems install your water filter. We'll ensure proper installation each and every time.