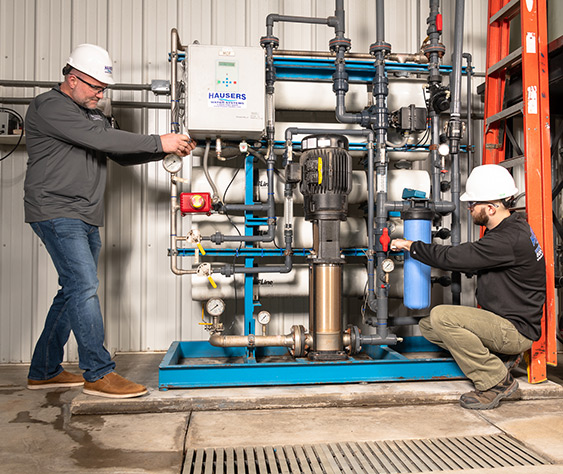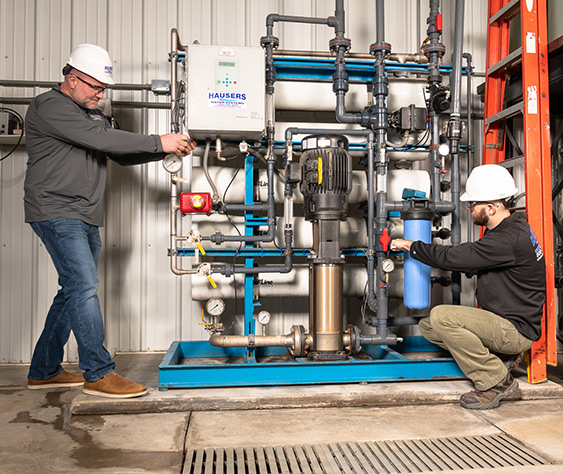 We know how critical water is to your business' productivity, and that quality water and emergency repairs can't wait.
All we do is water, so it's easy for us to identify and eliminate any commercial, industrial, or municipal water problems you have.
Factory-trained and certified service techs are ready to serve you—from a simple unit cleanup to a complete rebuild.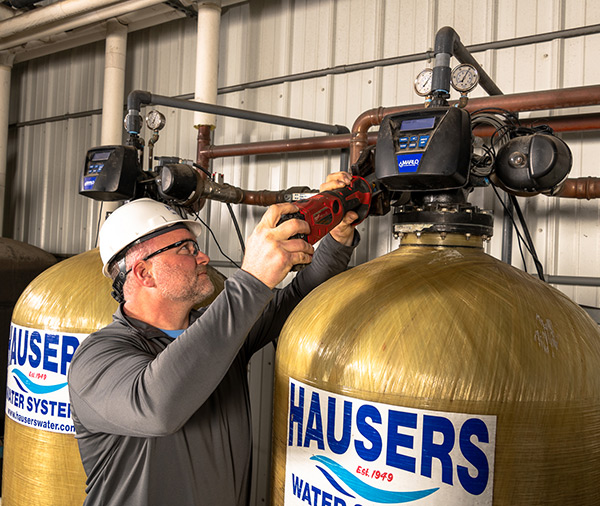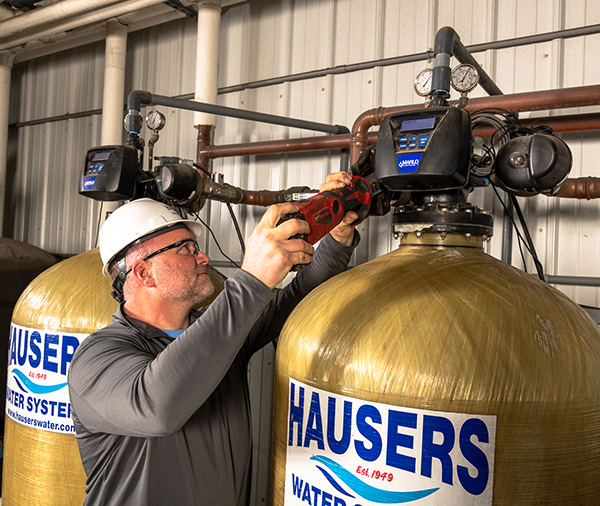 Hausers Water provides service after the sale Including:
Repair or replacement parts for most major brands

Valves
Pumps
Pressure Vessels both ASME & Non Code (Carbon Steel, Stainless Steel, Fiberglass)
Controls (Allen Bradley PLC, Pentair, Clack)
Chemical Feed Systems

Reverse Osmosis Membranes (All Manufactures)
Cartridge Filters
Filter Housings
UV Replacement parts including:

Lamps
Quartz Sleeves
O-Rings
Ballasts

Monitors and Instrumentation
Softening and specialty Ion Exchange Resins
Filter Media , Activated Carbon
Including Removal and Installation Services
For Water System Service, Repair, and Maintenance
Call: 800-798-8471
Available 24 hours a day/365 days a year