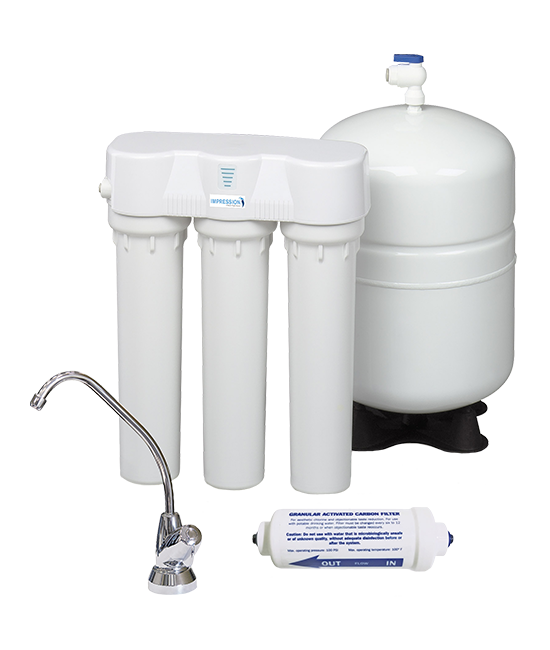 Unwanted contaminates can:
Give your tap water a bad taste or odor
Make your ice cloudy
Leave residue in the bottom of your glasses
Enjoy Clearer, Cleaner Drinking Water
Reduce unwanted contaminates in your drinking water with a reverse osmosis drinking water system from Hausers Water Systems.
The benefits of a reverse osmosis drinking water system include:
Delicious, clear, and sparkling drinking water
Pristine, flavorful coffee, teas, and juices
Crystalline, harder, and cleaner ice cubes
Clean-rinsed fresh fruits and vegetables
Cost-effective option that's a fraction of the cost of bottled water
Convenient, fresh, clean water ready at your tap
Best of all, it's backed by a lifetime warranty, excluding filters. Plus, your new Impression Series Reverse Osmosis System can be customized for your home décor and your family's needs.
How Reverse Osmosis Works
Reverse osmosis is the process by which water molecules are forced through a semipermeable membrane by water pressure. Most of the impurities and other contaminates are rinsed in the drain, while the refined water is routed to a special holding tank.
When you turn on the included faucet and draw water, the water goes through its final stage of filtration. It travels through the activated carbon filter to remove any remaining tastes and odors before reaching your glass.