Our company has over 73 years of technical service. If we cant fix it no one can. Also we have a 24/7 365 day EMERGENCY SERVICE.
We know how important water is to your daily life, and that quality water and emergency repairs can't wait.
All we do is water, so it's easy for us to identify and eliminate any water problems you have.
Fast, friendly, reliable service is just a phone call away.
We service Most Makes and Models, Including Water-Care®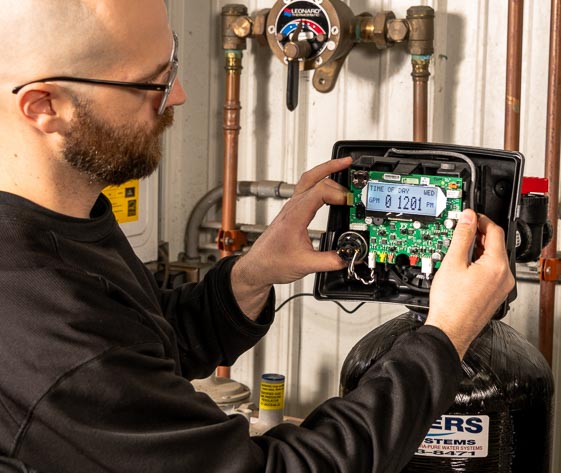 Water filters and water filtration units
Reverse osmosis systems
Water softeners
Water conditioners
Salt delivery service for water softening systems